Patients from Haxby Group's Gale Farm and Old Forge Surgeries in York, city in northeast England, can now contact their GP more easily, thanks to a brand new 24h online consultation service.
While accessible to 1.5 million people in Finland, this is the first example of Klinik Access in the UK. The new online service will allow Gale Farm and Old Forge surgery patients to get same day access to their GP.
"We're really excited about introducing this new way of contacting the surgery as it will mean we will deal with the majority of patients' needs on the day they contact us", says Dr Thomas Patel-Campbell, Haxby Group GP Partner.
Klinik Access benefits both the patients and the practice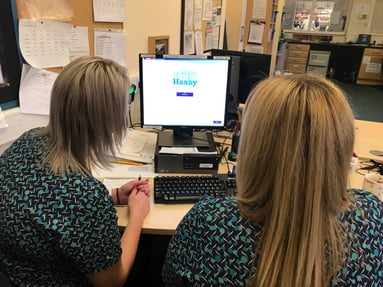 The importance of getting a quick response from a doctor and better utilising the available resources are key motivators behind the Haxby Group's adoption of this world-leading technology.
Being able to submit information and questions online can improve both the patient experience and communication to the clinician, benefiting patients and the practice.
"Appointments with doctors and other healthcare professionals are limited and we know that not everyone necessarily needs to see a doctor," explains Dr Patel-Campbell. "We've spent a long time exploring other ways of satisfying patient need and this new service will allow us to ensure that patients are seen by the right professional, at the right time, to suit their individual care. Patients with urgent needs will of course be contacted more quickly."
Reduces waiting times and directs patients to the best care possible
The new service, which is being tested at the two surgeries before being rolled out further, will mean every single person who needs to see a GP, will do. It's a same-day, direct access service, with the online functionality open 24 hours a day, seven days a week.
The simple user-led service guides patients through selecting the nature of their query, giving their information and letting the surgery call them back with a comprehensive plan of care. This means wait times will be reduced and patients directed to the best care possible.
The new approach will be launched on Tuesday 12th November for patients at Gale Farm and Old Forge surgeries. Patients will be asked for feedback on the new system, and changes made, taking patient and staff comments into account. The aim is that the service will be extended to Haxby Group's other surgeries during 2020.
---
Klinik Access is a digital service based on a medical algorithm developed in Finland by medical professionals. The system's unique algorithm interprets the person's symptoms to make a provisional assessment, and estimates the urgency of the care needed. Based on this, the person is automatically referred to the right place for care to begin.